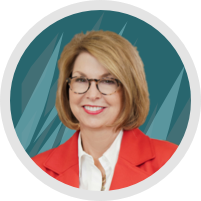 Rebecca Sherwood
Owner / Attorney
Contact Me
Rebecca Sherwood is a commercial real estate lawyer with over 30 years of experience in the field. She is the owner and founder of Bluestem Escrow & Title, LLC. She has served as escrow agent and title insurer in many substantial and notable commercial real estate transactions in Oklahoma.
Prior to joining the title insurance industry, Rebecca was a private practice attorney, specializing in representing lenders, owners, developers and others engaged in various aspects of the real property marketplace. She has been awarded an "AV" (Highest) peer review rating by Martindale-Hubbell and has been recognized by "Best Lawyers" for expertise in the field of real estate law. Rebecca graduated with distinction from the University of Oklahoma College of Law and also holds a bachelor of science degree from Oklahoma State University.
Rebecca is a member of the Oklahoma and Tulsa County Bar Associations and the Tulsa Title and Probate Lawyers Association. Her community service includes past president of and membership on the board of directors of Clarehouse, a local end of life care facility, and legislative advocacy for the American Cancer Society.