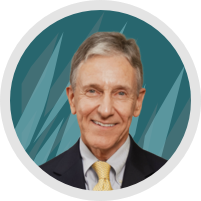 Dale L. Astle
Attorney
Contact Me
Dale L. Astle is a commercial real estate attorney and serves as outside legal counsel for Bluestem Escrow and Title, LLC, Tulsa, Oklahoma. He received a Bachelor of Science degree from Oklahoma State University and a Juris Doctor degree from University of Oklahoma College of Law. Dale has over 35 years' experience in commercial title insurance underwriting and is widely regarded as being among Oklahoma's leading experts in the field.
Dale has tirelessly served the real property bar in Oklahoma through active membership in the Oklahoma Bar Association Title Examination Standards Committee for the past 35 years. He is responsible for drafting many of the title examination standards which govern the interpretation of land titles in Oklahoma. He is also a frequent lecturer on topics involving commercial title insurance underwriting and the law of real property in Oklahoma.
He is a member of the Oklahoma and the Tulsa County Bar Associations, the Tulsa Title and Probate Lawyers Association and is a fellow in the American College of Real Estate Lawyers.